Learn How to Attract the Right Person at the Right Time and Experience the Soulful, Loving Relationship You've Always Wanted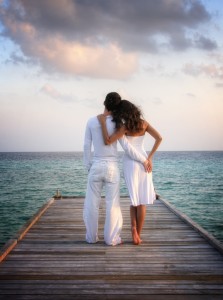 True love is one of the greatest joys in life. We all want to experience the kind of love that lights up our heart and inspires us to be the best person we are capable of being. When we meet and fall in love with the right person at the right time, things just seem to fall into place and all feels right with the world!
If you're like most people I talk to, you long to have a partner who not only adores you, but "gets" you at a very core level. You dream of being in a relationship where you feel cherished, respected and valued. You don't want to waste precious years of your life struggling to make it work and be good enough for someone who will ultimately disappoint or hurt you.
As fulfilling and intoxicating as love is, it can also be very mysterious and frustrating…
You may wonder why you're drawn to certain people but not others. You seem to fall in love when it feels most unstable and tumultuous. Or, you meet someone and immediately something incredible awakens within you, and you're hopeful. But they don't feel the same way, or they're not available when you are.
There are reasons why these situations keep happening, and while it may feel completely mysterious to you, the reasons are very obvious when seen in your chart.
In my practice, I am most often asked these questions:
I'm single and dating, and I'm trying hard to meet people, but nothing seems to work out. Either I'm into them and they're not into me, or they pursue me and I could care less. Why can't I find someone I'm compatible with? I'm starting to feel hopeless and I wonder if I'll end up alone.
I feel as if every bad breakup is teaching me some "lesson" I need to learn. I am trying to stay conscious, but I find myself going through the same problems with the same kind of person, over and over, no matter how different they seemed at first. Am I doomed to keep repeating the same bad patterns?
I'm in a relationship and having a hard time getting my needs met and my feelings honored. I feel very alone and disconnected from my partner. What can I do or say to improve my relationship and fix this mess?
What I tell my clients is the same thing I tell anyone who comes to me for a consultation:
All of these love challenges can stem from either a lack of compatibility, relationship capacity or wrong timing—and can be seen and remedied with what can be seen in your chart!
For example, if your chart reveals that you and your partner lack compatibility, one way to get unstuck and regain balance and happiness is if you know specifically the areas where you need to shift your understanding of your partner. You'll be able to predict where potential problems could crop up, and how to deal with them.
If it's shown that you or your partner lack relationship compatibility, you can be madly in love and attracted to one another, but you may never have what it takes to create a lasting relationship. And if the stars show that the timing isn't right, no relationship will feel right or work out, no matter how hard you may try.
Some relationships are destined to be smooth, others are destined to be filled with challenges. People often blame themselves for the problems, and in some instances that can be true. Other times, the problems can be due to circumstances beyond either partner's control.
When it comes to finding and keeping the perfect partner and experiencing great love, the ancient Indian secrets of Vedic astrology and Ayurveda can help you discover more about yourself and that special someone, enabling you to attract and create a beautifully connected and soulful relationship, no matter how much bad luck you've had in the past and how hopeless you feel now.
It can also help you get in sync with the predetermined timing of your love life, so that you know when to give yourself wholeheartedly to the possibility of romance, and when to hold back and focus on developing other aspects of your life.
How the Ancient Arts and Sciences of Jyotish (Vedic Astrology) and Ayurveda Can Help You Find ~ and Keep ~ True Love
As an astrologer with more than 20 years of experience in the natural healing field, I've counseled hundreds of clients on the celestial factors essential for healthy, loving relationships.
Jyotish, or Vedic astrology, is the oldest form of astrology practiced, differing from Western Astrology because it uses the Sidereal Zodiac. Stunningly accurate, it reveals what the "astrological weather" will be in your life.
A Jyotish consultation can reveal:
• Your or your partner's relationship capacity – know your relationship blind spots, so that you don't become stuck in unhealthy patterns that are often difficult to break.
• How you approach relationships and life in general – along with your ability to weather the storms of a relationship and how you show up when inevitable challenges appear, so you can know whether or not your relationship will last.
• What specifically you need to do to improve your relationship, so that you can end the misunderstandings and tension and regain the affection and trust to make your relationship strong.
• The timing of your love life, or when you'll find true love, which can save you years of heartache that comes from falling for the wrong person at the wrong time.
• The level of compatibility between you and your partner, and how to leverage the aspects of your relationship that will intensify your attraction and make your love strong, and how to relax about areas that can be a source of friction.
• Your purpose, or what you're supposed to do in life, and whether or not you're separated from your true identity (which usually shows up as a spiritual crisis or a "dark night of the soul").
•Your chart can reveal your internal psychology more quickly and effectively than years of therapy, so that you can address your core issues and self-actualize to live the life you dream of.
Ayurveda is a system of health care devised by Indian scientists and philosophers. It is a holistic assessment of the physical, emotional, mental, and spiritual aspects of a person's life. Knowing your Ayurvedic "body type" will give you great insight into your or your partner's personality traits, and will show you how to get along with virtually anyone, even if it's shown that you have very different inherent personalities. (Click here to learn more about Ayurveda.)
An Ayurvedic consultation can reveal:
• How your or your partner's body "type" affects your relationship—including things like temperament, sexual appetite, emotional patterns and cravings—so you can learn effective strategies for getting along when challenges arise.
• Which daily and seasonal routines will be the best to keep you in balance, and how to best maintain or improve your health.
•How to understand yourself and your partner on a much deeper, more profound level than ever before.  Learn how you can strengthen your partnership with the powerful wisdom of Ayurveda.
•Which foods and drinks will help you regain and maintain the balance of your unique body type.
•How to lose weight with Ayurveda
Here's How a Consultation Works
When you schedule an appointment for a Vedic Astrology consultation, I'll need to know your and/or your partner's birthdate, birth place (city, state, country), and exact birth time. This information is critical in order to offer an accurate reading, because two people can be born on the same day in the same city, but their charts will be different depending on what time of the day they were born. That can change the entire outcome of the reading.
You can obtain this information through a birth certificate, public records, or by asking your mother or other family member. If you do not know your exact birth time from your birth certificate, or from a family member's memory, please let me know so that we can schedule a rectification of your birth time.
Once I have your information, we can discuss what your questions and needs are, so that you can have the most accurate insight into your specific situation. Each one-on-one consultation is completely personalized for you.
When you schedule an Ayurveda consultation, I will email you a questionnaire that you will fill out prior to your two-hour appointment.
OPPORTUNITIES TO WORK WITH ME:
Relationship Capacity Interpretation – Relationship Capacity Yogas (in men's charts) and Chastity Yogas (in women's charts) reveal how you show up in relationships. These are your tendencies to habitually repeat certain behaviors that can keep you single and block love from entering your life, or prevent you from truly partnering with your equal.  Learn how to identify your specific patterns so that you can make empowering changes in your life to improve your love and relationship destiny.  20 Minutes – $108
Astrological Chart Consultation (Relationship Capacity + Compatibility + Timing) – You'll receive a full chart interpretation that includes your natal or birth chart, current transits and trends, what planetary cycle you are currently in and what it means. You'll learn about compatibility and the timing of your love life. Is your partner the right one for you? When will love come along? Find out if you and your partner will be able to make each other happy, or if you're destined for struggle and heartbreak. You'll receive advice on the best things to do to move forward in your life. 60 Minutes – $295; 30 Minutes – $150
Ayurvedic Lifestyle Consultation – Ayurveda is the  "science of life," and defines health in terms of all levels of our being: body, mind, senses, emotions, and soul.  Learn about your Ayurvedic Body Type, and how to care for  your physical self in a profoundly insightful and integrated way.  When you understand your  "vehicle" you will understand how to best care for it in alignment with the rhythm of nature during daily cycles and seasonal cycles.  $225 – 2 Hour Consultation
Four-Week Jump-Start (Relationship Capacity + Compatibility + Timing + Life Purpose) – After examining your chart, we will meet weekly to assist you in getting past where you are stuck in your life. You'll begin to understand the patterns you've been repeating, and you'll learn how to make better choices that are in alignment with your soul's destiny. You'll learn about compatibility, timing, and relationship capacity. This four-week consultation goes deeper to identify your potential along with your blind spots, so that you can make wise choices for your life.  $695
Ayurveda Weight Loss Package — A three-month program designed to help you understand your Ayurvedic body type, lose weight, and learn the best way to keep it off for good for your specific body type. We'll discuss your goals, assess your health, and determine how to best balance your doshas for optimum results. You'll also receive a DVD on Ayurveda for Weight Loss that includes special yoga and breathing exercises, a CD with subliminal affirmations for re-programming your subconscious mind, personalized email support and one-on-one guidance. I will also design a personalized Ayurvedic herbal formula to assist with your weight loss. Two hour initial consultation and two 1-hour follow up consultations – $695
Life Revitalization Package (12 week program) – We will use your astrological chart for life coaching, spiritual counseling, and relationship counseling so that you can self-actualize to your highest level.  This package also includes Ayurvedic body type consultation and recommendations for diet, lifestyle, daily routines for maintaining balance for your body type.
Utilizing the powerful information contained in your astrological chart is more effective and quicker than psychotherapy or traditional counseling.  Working with me in this way will propel you forward to implement changes at a new level.
You will have me on retainer for the next 12 weeks as we strategize together on how to best help you make the shifts you would like to see in your life by meeting on the phone or in person every two weeks, have weekly email check-ins, and email Q&A access.  Includes recommended book and CD to assist your journey – $1495
Personal VIP Package (6 month program) – In this all-inclusive package, we will journey together for six months in order to propel you into your future. You will be empowered through the excavation of the deeper lessons in your astrological chart. You will learn what the future holds for your love life, how to strengthen your relationships, and how to get unstuck from destructive patterns. We will explore your Astrological and Ayurvedic body type, incorporating the knowledge of how this impacts your daily routine (food, exercise, sleep), your relationships both business and personal, your work life, and your spiritual path.
Building on what is found in the Life Revitalization Package, we will meet together on the phone or in person every two weeks; you will have my personal cell phone number to call for assistance within 24 hours at any time.   $4999
"Richelle is that rare astrologer who combines both a beautiful heart and depth of compassion, with amazing wit, life experience, and solid skills to truly encourage her clients to have the right understanding of who they are and why they're here – and what the heck to do now and in the future to make things be as good as they can possibly be. Her ability to communicate heady, deep subjects in a light, encouraging, wise, and responsible way leads to the right decisions, peace of mind, and vastly improved life we all long for. In short, she rocks." ~Carol Allen, Vedic Astrologer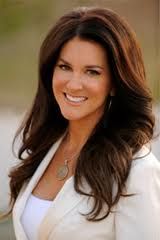 "I have had the pleasure of experiencing an Ayurvedic Astrological Reading from Richelle Jarrell and I was astounded.  Her accuracy and intuitiveness were extremely revealing. The information I received has been very beneficial for me to receive clarity on some big decisions moving forward, and to understand why certain circumstances in my business and personal life have occurred. She also gave me a nice roadmap for some wonderful happenings to come. I highly recommend that you work with Richelle. You will love her!"  -Allison Maslan, Allison Maslan International
"My reading with Richelle was fascinating. I immediately saw a correlation between my chart and the patterns I kept repeating in my life, as well as why I kept attracting the wrong partners. Richelle knows her stuff and I could feel her excitement about her work — she truly loves helping people this way, and I am grateful I had the chance to experience her talents. I learned how to time some things coming up in the next few years, too, which will be immensely helpful!  -Beth, Chicago, IL
"Although in my heart I knew that I had met the woman I wanted to marry and spend my life with, it was helpful to receive insight about how our two charts compared….it definitely helped me to better understand myself and my spouse.  It helped to spell out how we were compatible, areas to be mindful of, and what is in store for us.  It was amazing how accurate Richelle was with the past, present, and so far the future!  It was a great experience!" - K.F., France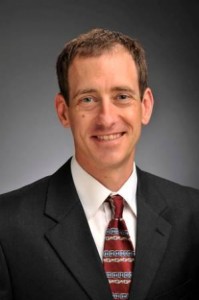 "Learning about my astrological chart with Richelle opened new levels of awareness about my life path, about who I am, who I am becoming, and what I am here to do. It was such a positive and affirming experience for me. With this added clarity and perspective, I found new levels of confidence in my profession, in my  relationships, and my life. I have a deeper understanding about why my relationships work and where we are likely to run into friction, and I see new options for cultivating harmony, joy, and abundance in my most important relationships. I feel  more 'on purpose' and more 'in synch' now than ever before. I am inspired and deeply grateful for the opportunity to work with Richelle. I can't wait to learn more, and I will strongly recommend her to others!"    -Marc Smith Sacks, NCC, Generative Coach and Business Developer
"Thank you so much for sharing your gifts and time with me. I could feel your  kindness and wisdom in our short time together." - L.P., California

"I sought Richelle's help for some persistent and bothersome but subtle issues I could not get help from my normal doctor with: recurrent insomnia, occasional stress-related anxiety, IBS, joint pain, and mood swings.  After a very detailed interview during which she made me feel comfortable discussing some pretty personal information, Richelle gave me a list of lifestyle suggestions and an individual herbal formula to be taken twice a day.  Through changing the timing and content of my evening meals, keeping my feet and body adequately protected from dryness, and taking the herbs, my quality of life has been dramatically improved along with my sense of control over how I feel.  Stray from her advice, experience return of symptoms.  Return to her advice, experience relief.  Thankfully over-the-counter and prescription meds are not the only options.  Thanks so much for your help, Richelle." -Sharon Rice, Seattle, WA, Attorney
"I want to thank you so much for the gift of who you are. I feel…it's hard to explain, but validated, relieved, and actually LIGHTER. Because you explained WHY my life is going the way it is, I feel less struggle and sadness and less need to find the parent to blame and forgive. I feel clarity that I have planetary challenges, and that I can work in harmony and understand my tendency for sadness and struggle and let it go. Thank you so much." -Tiffany, CA
"You  really have a wonderful talent for astrology and reading charts. You were so  right on in so many ways! I also appreciate your grace, you have many lovely qualities."        - A.B., Los Angeles, CA
"I was most impressed with the accuracy and sensitivity of the  reading Richelle gave me…it was almost as if she had known me for years and  was able to touch on formative tendencies and events in my life with compassion  and precision.  Additionally, she provided me with my reading in such a professional and organized way…I highly recommend her!"   - Kathy  Gehlken, MA, CMP, RYT Individualized &  Interdisciplinary Wellness Coaching Ayurveda, Nutrition, Massage
"The chart Richelle prepared for me and our ensuing  discussion helped make sense of so much that happened over the last few years  and prepared me for the future.  Learning about planetary influences and cycles and their effects on my life was clarifying, validating, and extremely encouraging.  Richelle's experience and understanding of both the finer points and the larger system of vedic astrology allowed her to give me good, solid advice that agreed completely with nagging suspicions I already had.  I left the session feeling ready to make the most of the advantages and challenges ahead of me."  -M.L., Fresno, CA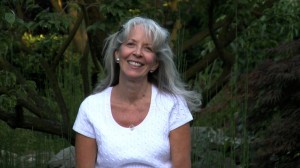 "Richelle's ability to hold the space of wisdom, love and healing for Vedic astrology is phenomenal.  My consultation revealed profound insights into my life allowing me to see things from a much bigger perspective with a better understanding of myself.   I highly recommend everyone experience  Richelle's gift for themselves." - Diane Enderson, Healer; Fresno, California www.thecenterfresno.net
" I was re-listening to our session  together.   Again  I wanted to thank you for your insight and guidance.  You  are a gifted astrologer." - N.V., Ashland, OR
"I have been thinking of our conversation based on my chart and am finding it very valuable and helpful. Thank you so much!  And my two kids (ages 25 and 18) were both very happy with the information they got from you." -M.A., California
"I have been doing better with my diet… I feel more deeply committed to my practice and the teaching.  Overall my house is eating healthier, and I really enjoyed the Ayurvedic  workshop with you.  You were right on with my astrological reading. The upheaval and emotional stirring you foresaw has begun to percolate.  I think it took the process of this detox to really step back and see the affect diet, habits and my samskaras have had on my life.  Such a journey already!!!!" - D.L., Neponsit, NY
"For  the last two days, I've been rubbing sesame oil on my child in the morning and  the evenings and wow, he has been sleeping so much deeper than before!  The  first day, he napped for over three hours in the middle of the day, and often he  only naps for an hour.  And his night sleeps have been longer and he wakes less frequently.  I suppose it could be a coincidence but I wonder if the  sesame oil could have had such a fast-acting effect on his vata.  It's working like a charm!  And he's loving my version of baby kitchadi. So cool!" - S.R., Vancouver, Canada
"Richelle – I wanted to thank you again for your help. You helped me to find hope in what was to me a hopeless situation and to understand why my life had progressed the way that it had – that it was not all my fault and I really appreciate that!!" - K.W.
"I wanted to thank you for the reading you gave me 3 months ago. (I am sorry that I am just now getting around to thanking you) I haven't forgotten how kind it was of you to take the extra time with me and I wanted you to know how much I appreciated it. The reading was so insightful and very accurate. You put all of my thoughts, feelings, and hunches into personality traits and patterns. Even though this has been a very trying time for me, there is some peace from feeling validated and understood. I am no longer taking on all of the responsibility of the situation. It is a relief knowing this is not all my fault. It was very interesting learning about myself and how I interact with others and how they might perceive me. Even though I was desperate for my relationship to work, I  feel like I am not crazy!  Despite our strong compatibility and capacity, it was powerful, learning what I knew deep down inside, that my guy was 'truly a handful!'  Thank you again for your expertise."  - Anonymous
Richelle Jarrell, ND, is a Vedic Astrologer, Ayurvedic Practitioner, Reiki teacher, and author.  She graduated with honors from the University of California, Davis in 1992, with a degree in Biological Sciences and a minor in Psychology.  She moved to New York City upon graduating to work as a medical social worker with foster children.  Following her deep desire to help others, Richelle was accepted into numerous medical schools but chose the more adventurous and rewarding path of alternative medicine and astrology. She trained as a Reiki teacher with the Reiki Plus Institute and earned her Doctor of Naturopathic Medicine (ND) degree from Trinity School of Natural Health. She has taught Reiki since 1996, traveling throughout the U.S. and Greece.  Richelle immersed herself in the wisdom of India with five and a half years of full-time private studies with a Vedic teacher on yoga philosophy, Vedic astrology, Ayurveda, mantra meditation and the bhakti devotional tradition, and is a graduate of the American College of Vedic Astrology.  She is currently pursuing her masters degree in Ayurveda at Mount Madonna Institute in Watsonville, California.  As a specialist in relationship astrology, Richelle's work goes in-depth with not only sign compatibility but to other astrological factors essential for healthy, loving relationships. Richelle is also the Senior Minister of the Pyramids of Light, a non-denominational church of natural healing. One of her greatest joys is officiating at weddings.