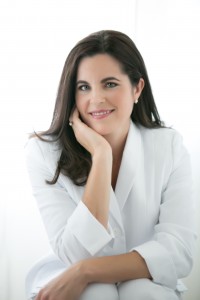 Richelle Jarrell ~ Vedic Astrologer & Ayurveda Practitioner
How the Ancient Arts and Sciences of Jyotish (Vedic Astrology) and Ayurveda Can Help You
Jyotish, or Vedic astrology, is the oldest form of astrology practiced, differing from Western Astrology because it uses the Sidereal Zodiac.
A Jyotish consultation can reveal:
• Your or your partner's relationship capacity – know your relationship blind spots.
• How you approach relationships and life in general – along with your ability to weather the storms of a relationship and how you show up when inevitable challenges appear.
• What  you can do to improve your relationship, so that you can end the misunderstandings and tension and regain the affection and trust to make your relationship strong.
• The level of compatibility between you and your partner, and how to leverage the aspects of your relationship that will intensify your attraction and make your love strong, and how to relax about areas that can be a source of friction.
Ayurveda is a system of health care devised by Indian scientists and philosophers. It is a holistic assessment of the physical, emotional, mental, and spiritual aspects of a person's life. Knowing your Ayurvedic "body type" will give you great insight into your or your partner's personality traits, and will show you how to get along with virtually anyone, even if it's shown that you have very different inherent personalities. (Click here to learn more about Ayurveda.)
An Ayurvedic consultation can reveal:
• How your or your partner's body "type" affects your relationship—including things like temperament, sexual appetite, emotional patterns and cravings—so you can learn effective strategies for getting along when challenges arise.
• Which daily and seasonal routines will be the best to keep you in balance, and how to best maintain or improve your health.
•How to understand yourself and your partner on a much deeper, more profound level than ever before.  Learn how you can strengthen your partnership with the powerful wisdom of Ayurveda.
•Which foods and drinks will help you regain and maintain the balance of your unique body type.
•How to lose weight with Ayurveda
Here's How a Consultation Works
When you schedule an appointment for a Vedic Astrology consultation, I'll need to know your and/or your partner's birthdate, birth place (city, state, country), and exact birth time. This information is critical in order to offer an accurate reading, because two people can be born on the same day in the same city, but their charts will be different depending on what time of the day they were born. That can change the entire outcome of the reading.
You can obtain this information through a birth certificate, public records, or by asking your mother or other family member. If you do not know your exact birth time from your birth certificate, or from a family member's memory, please let me know so that we can schedule a rectification of your birth time.
Once I have your information, we can discuss what your questions and needs are, so that you can have a personalized consultation.
When you schedule an Ayurveda consultation, I will email you a questionnaire that you will fill out prior to your two-hour appointment.
"Richelle is that rare astrologer who combines both a beautiful heart and depth of compassion, with amazing wit, life experience, and solid skills to truly encourage her clients to have the right understanding of who they are and why they're here – and what the heck to do now and in the future to make things be as good as they can possibly be. Her ability to communicate heady, deep subjects in a light, encouraging, wise, and responsible way leads to the right decisions, peace of mind, and vastly improved life we all long for. In short, she rocks." ~Carol Allen, Vedic Astrologer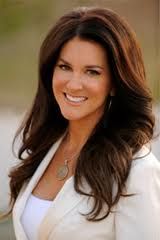 "I have had the pleasure of experiencing an Ayurvedic Astrological Reading from Richelle Jarrell and I was astounded.  Her accuracy and intuitiveness were extremely revealing. The information I received has been very beneficial for me to receive clarity on some big decisions moving forward, and to understand why certain circumstances in my business and personal life have occurred. She also gave me a nice roadmap for some wonderful happenings to come. I highly recommend that you work with Richelle. You will love her!"  -Allison Maslan, Allison Maslan International
"My reading with Richelle was fascinating. I immediately saw a correlation between my chart and the patterns I kept repeating in my life, as well as why I kept attracting the wrong partners. Richelle knows her stuff and I could feel her excitement about her work — she truly loves helping people this way, and I am grateful I had the chance to experience her talents. I learned how to time some things coming up in the next few years, too, which will be immensely helpful!  -Beth, Chicago, IL
"Although in my heart I knew that I had met the woman I wanted to marry and spend my life with, it was helpful to receive insight about how our two charts compared….it definitely helped me to better understand myself and my spouse.  It helped to spell out how we were compatible, areas to be mindful of, and what is in store for us.  It was amazing how accurate Richelle was with the past, present, and so far the future!  It was a great experience!" - K.F., France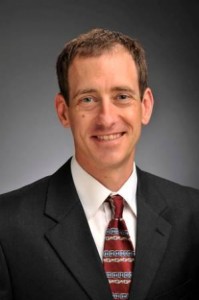 "Learning about my astrological chart with Richelle opened new levels of awareness about my life path, about who I am, who I am becoming, and what I am here to do. It was such a positive and affirming experience for me. With this added clarity and perspective, I found new levels of confidence in my profession, in my  relationships, and my life. I have a deeper understanding about why my relationships work and where we are likely to run into friction, and I see new options for cultivating harmony, joy, and abundance in my most important relationships. I feel  more 'on purpose' and more 'in synch' now than ever before. I am inspired and deeply grateful for the opportunity to work with Richelle. I can't wait to learn more, and I will strongly recommend her to others!"    -Marc Smith Sacks, NCC, Generative Coach and Business Developer
"Thank you so much for sharing your gifts and time with me. I could feel your  kindness and wisdom in our short time together." - L.P., California
"I want to thank you so much for the gift of who you are. I feel…it's hard to explain, but validated, relieved, and actually LIGHTER. Because you explained WHY my life is going the way it is, I feel less struggle and sadness and less need to find the parent to blame and forgive. I feel clarity that I have planetary challenges, and that I can work in harmony and understand my tendency for sadness and struggle and let it go. Thank you so much." -Tiffany, CA
"You  really have a wonderful talent for astrology and reading charts. You were so  right on in so many ways! I also appreciate your grace, you have many lovely qualities."        - A.B., Los Angeles, CA
"I was most impressed with the accuracy and sensitivity of the  reading Richelle gave me…it was almost as if she had known me for years and  was able to touch on formative tendencies and events in my life with compassion  and precision.  Additionally, she provided me with my reading in such a professional and organized way…I highly recommend her!"   - Kathy  Gehlken, MA, CMP, RYT Individualized &  Interdisciplinary Wellness Coaching Ayurveda, Nutrition, Massage
"The chart Richelle prepared for me and our ensuing  discussion helped make sense of so much that happened over the last few years  and prepared me for the future.  Learning about planetary influences and cycles and their effects on my life was clarifying, validating, and extremely encouraging.  Richelle's experience and understanding of both the finer points and the larger system of vedic astrology allowed her to give me good, solid advice that agreed completely with nagging suspicions I already had.  I left the session feeling ready to make the most of the advantages and challenges ahead of me."  -M.L., Fresno, CA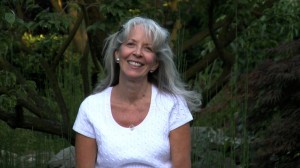 "Richelle's ability to hold the space of wisdom, love and healing for Vedic astrology is phenomenal.  My consultation revealed profound insights into my life allowing me to see things from a much bigger perspective with a better understanding of myself.   I highly recommend everyone experience  Richelle's gift for themselves." - Diane Enderson, Healer; Fresno, California www.thecenterfresno.net
" I was re-listening to our session  together.   Again  I wanted to thank you for your insight and guidance.  You  are a gifted astrologer." - N.V., Ashland, OR
"I have been thinking of our conversation based on my chart and am finding it very valuable and helpful. Thank you so much!  And my two kids (ages 25 and 18) were both very happy with the information they got from you." -M.A., California
"I have been doing better with my diet… I feel more deeply committed to my practice and the teaching.  Overall my house is eating healthier, and I really enjoyed the Ayurvedic  workshop with you.  You were right on with my astrological reading. The upheaval and emotional stirring you foresaw has begun to percolate.  I think it took the process of this detox to really step back and see the affect diet, habits and my samskaras have had on my life.  Such a journey already!!!!" - D.L., Neponsit, NY
"Richelle – I wanted to thank you again for your help. You helped me to find hope in what was to me a hopeless situation and to understand why my life had progressed the way that it had – that it was not all my fault and I really appreciate that!!" - K.W.
"I wanted to thank you for the reading you gave me 3 months ago. (I am sorry that I am just now getting around to thanking you) I haven't forgotten how kind it was of you to take the extra time with me and I wanted you to know how much I appreciated it. The reading was so insightful and very accurate. You put all of my thoughts, feelings, and hunches into personality traits and patterns. Even though this has been a very trying time for me, there is some peace from feeling validated and understood. I am no longer taking on all of the responsibility of the situation. It is a relief knowing this is not all my fault. It was very interesting learning about myself and how I interact with others and how they might perceive me. Even though I was desperate for my relationship to work, I  feel like I am not crazy!  Despite our strong compatibility and capacity, it was powerful, learning what I knew deep down inside, that my guy was 'truly a handful!'  Thank you again for your expertise."  - Anonymous